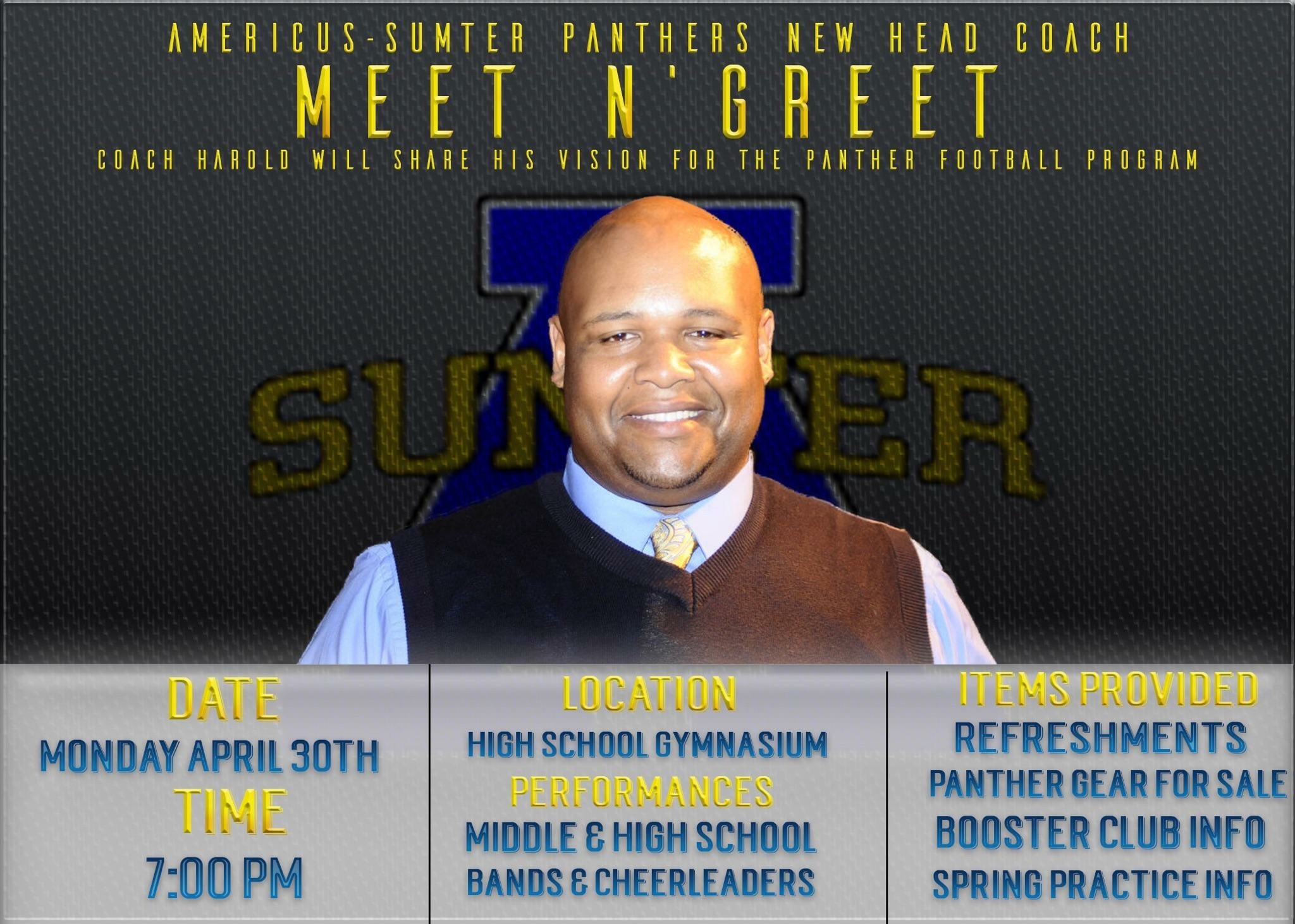 Meet & Greet - New ASHS Panthers Head Football Coach Larry Harold!
April 30th at 7:00 p.m.
There is an air of EXCITEMENT in Panthernation...CATCH THE FEVER!
---
---
The Sumter County School District is located in Sumter County, Georgia, the home of the 39th President of the United States, Jimmy Carter. The District serves over 4,700 students from Americus, Leslie, Desoto and Plains. Teachers, administrators, support staff members and the Board of Education are committed to achieving the mission of graduating all students. We are also committed to providing a quality, equitable education for all students and providing appropriate professional learning opportunities for all staff members.