Sumter County Schools Announce District Staff Members of the Year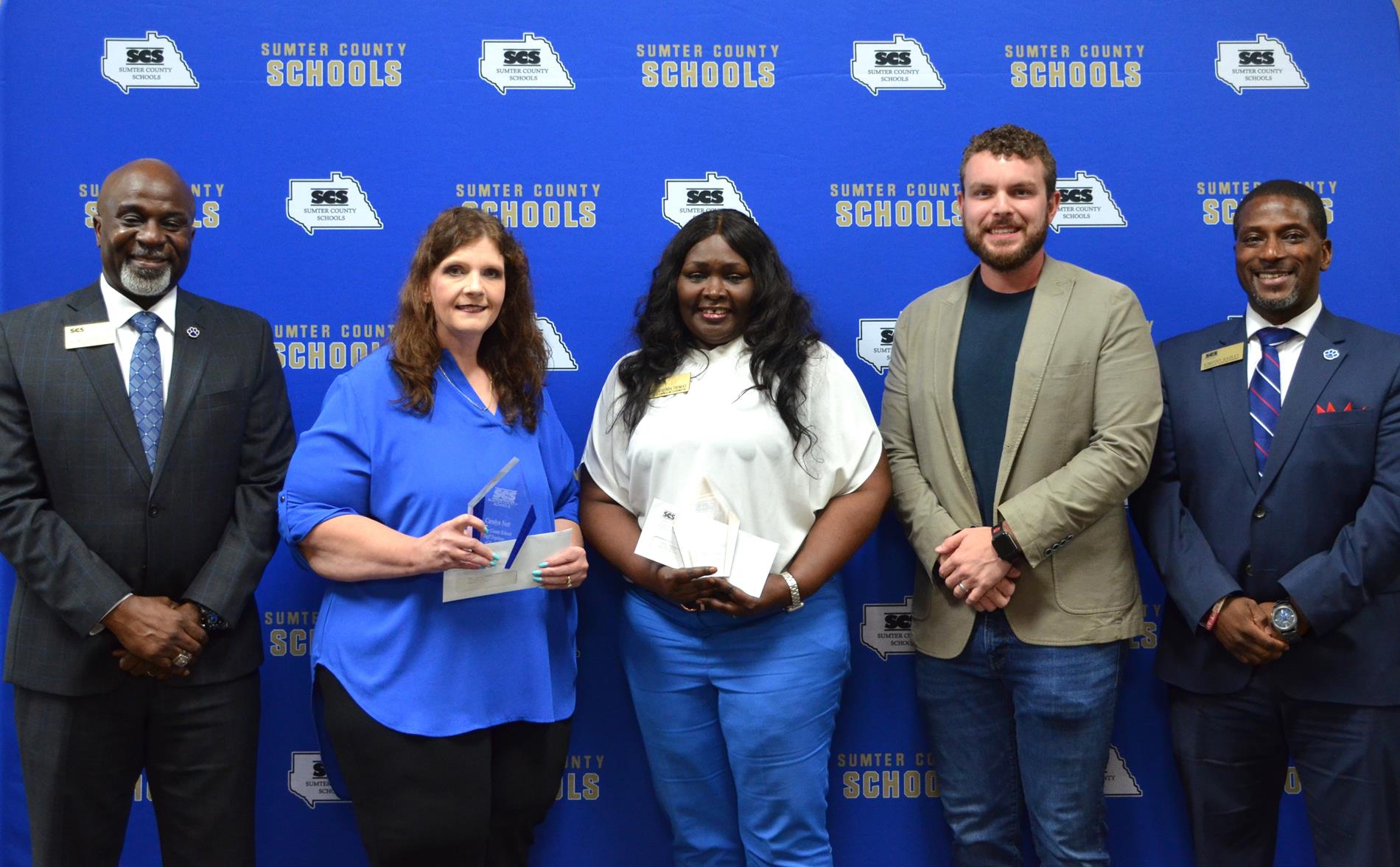 ---
Sumter County Schools Announce District Staff Members of the Year
During the June Board of Education meeting, Superintendent Walter Knighton announced the 2022-2023 District Director and District Staff Member of the Year. The school-level administrators, district-level staff and district-level leaders selected the overall winners. The honorees received a monetary donation from business partner Your OneSource Solutions. Superintendent Knighton thanked Mr. Gavin Merwin with Your OneSource Solutions for their generous donation.
to Ms. LaShaunda Thomas, District Director of the Year and Mrs. Carolyn Nutt, District Staff Member of the Year.
Pictured left to right: Superintendent Walter Knighton, Carolyn Nutt, LaShaunda Thomas, Gavin Merwin, Your OneSource Solutions and Associate Superintendent Kimothy Hadley.