Sumter County Schools Holds Initial Birth-12th Literacy Coalition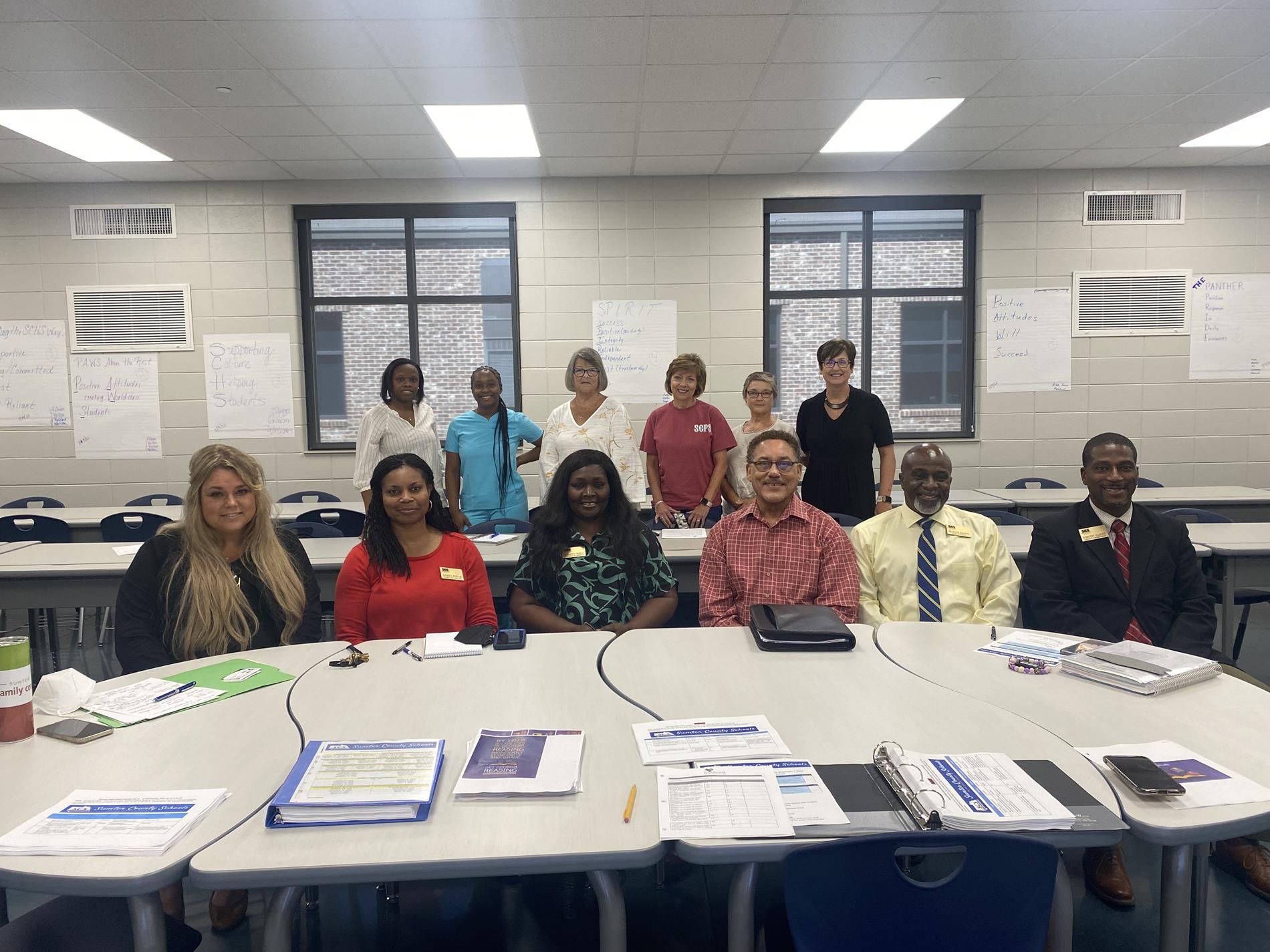 ---
Sumter County Schools Holds Initial Birth-12th Literacy Coalition

Under the leadership of Beri Gesslin and LaShaunda Thomas the Sumter County Schools' Birth - 12th Grade Literacy Coalition held its initial meeting. Ms. Geeslin and Ms. Thomas led a discussion of the coalition's goals. They also presented the district's Literacy and Numeracy plans. Along with information and insights on the "Get Georgia Reading" campaign. Mrs. Geeslin emphasized the Five Roles of the Get Georgia Reading Campaign:

Identify and Make sense of factors that affect children's ability to read

Connect and support DECISION-MAKERS in moving from a sector-focused approach to a population-focused approach

USE DATA TO CHANGE THE CONVERSATION and align policies and investments to strengthen the four pillars

INSPIRE COLLECTIVE ACTION AND INNOVATION to create the conditions essential for success

CELEBRATE PARTNER SUCCESSES and clearly communicate possibilities to realize the common agenda across the state



Ms. Thomas reviewed strategies for supporting language acquisition and ways that the community could work in partnership with the school system to get all children on the path to literacy.

For more information, check out the "Get Georgia Reading" site at: https://getgeorgiareading.org/.

"We can only reach the 1 million children under age nine who live in Georgia if communities across the state join this effort by identifying and addressing the needs of children in their area and then applying the four pillars to build on their existing resources." Get Georgia Reading

Pictured Seated Left to Right: Summer Murry, Andrea Ingram, LaShaunda Thomas, Michael Johnson, Superintendent Walter Knighton, Associate Superintendent Kimothy Hadley
Standing Left to Right: Phoenicia Cummings, Hayla Holmes, Sherrell Bailey, Lynde Parker, Cheryl Fletcher and Bari Gesslin