Sumter County Schools Student Accepted in the Georgia Power Internship Program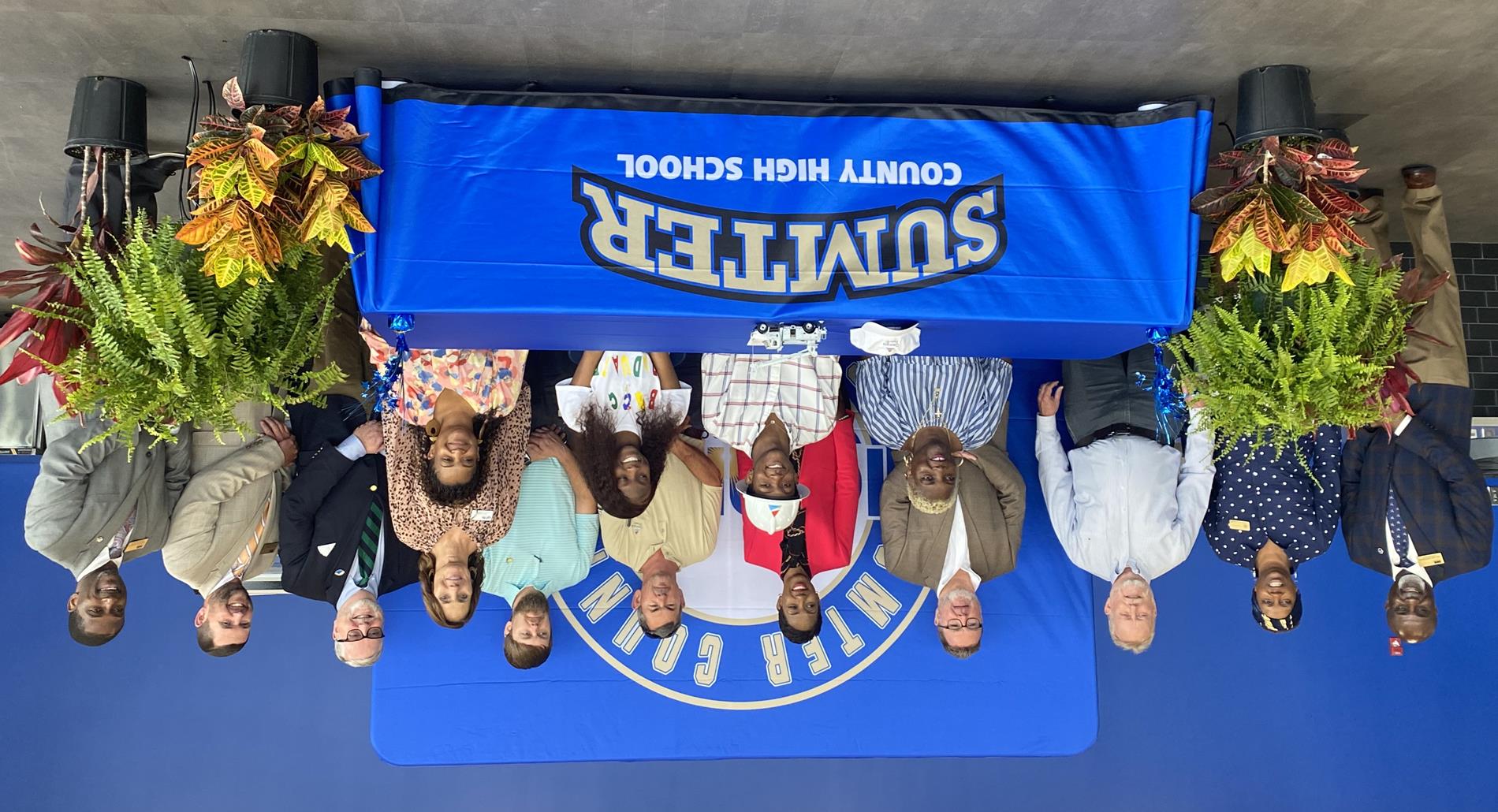 ---
Sumter County Schools Student Accepted in the Georgia Power Internship Program
Ignite College and Career Academy at Sumter County Schools offers students opportunities to explore many career pathways. Currently, there are 15 career pathways offered to students along with an opportunity for dual enrollment through South Georgia Technical College. Ignite College and Career Academy is essential in allowing students in Sumter County to determine their respective career interests and pursue those interests in efforts to develop a dynamic workforce not only for today, but for the future as well.

Ignite's Work-Based learning program allows students to experience the workforce first hand by being employed to work in a field of their interests. Many employee partners play a significant role in the success of our students. Recently, Ignite College and Career Academy hosted a signing ceremony for student Jahara Mays, who has been accepted into the Georgia Power Internship Program. Mays is the first student to be accepted from Sumter County Schools. The Georgia Power Internship program will be hosted at South Georgia Technical College this summer. The program serves as a means of providing interested students with the opportunity to go through the process of interviewing and participating in an experience designed to develop the student's interest and talents in the electrical industry.

For more information on Ignite College and Career Academy and the programs and opportunities offered, please contact Dr. Donald Gilman, dgilman@sumterschools.org, to schedule a tour of the facility.

Sitting: Jahara's mother Tammy Burton-Mays, Jahara Mays, sister Jakara Mays, Ignite Marketing Instructor Alicia Green

Standing: Superintendent Walter Knighton, Ignite Board Member Tammye Jones, Sumter County Development Authority Rusty Warner, Georgia Power Representative Don Porter, Georgia Power Region Vice President Audry King, Georgia Power Talent Acquisition Jason McInvale, Georgia Power Engineer Justin Lee, Ignite Work Base Learning Coordinator Betty Suggs, Mayor Lee Kinnamon, CTAE Director Josh Drew, Associate Superintendent Kimothy Hadley