Rebecca Ingle, of Americus, GA participated in the SkillsUSA Championships in Photography.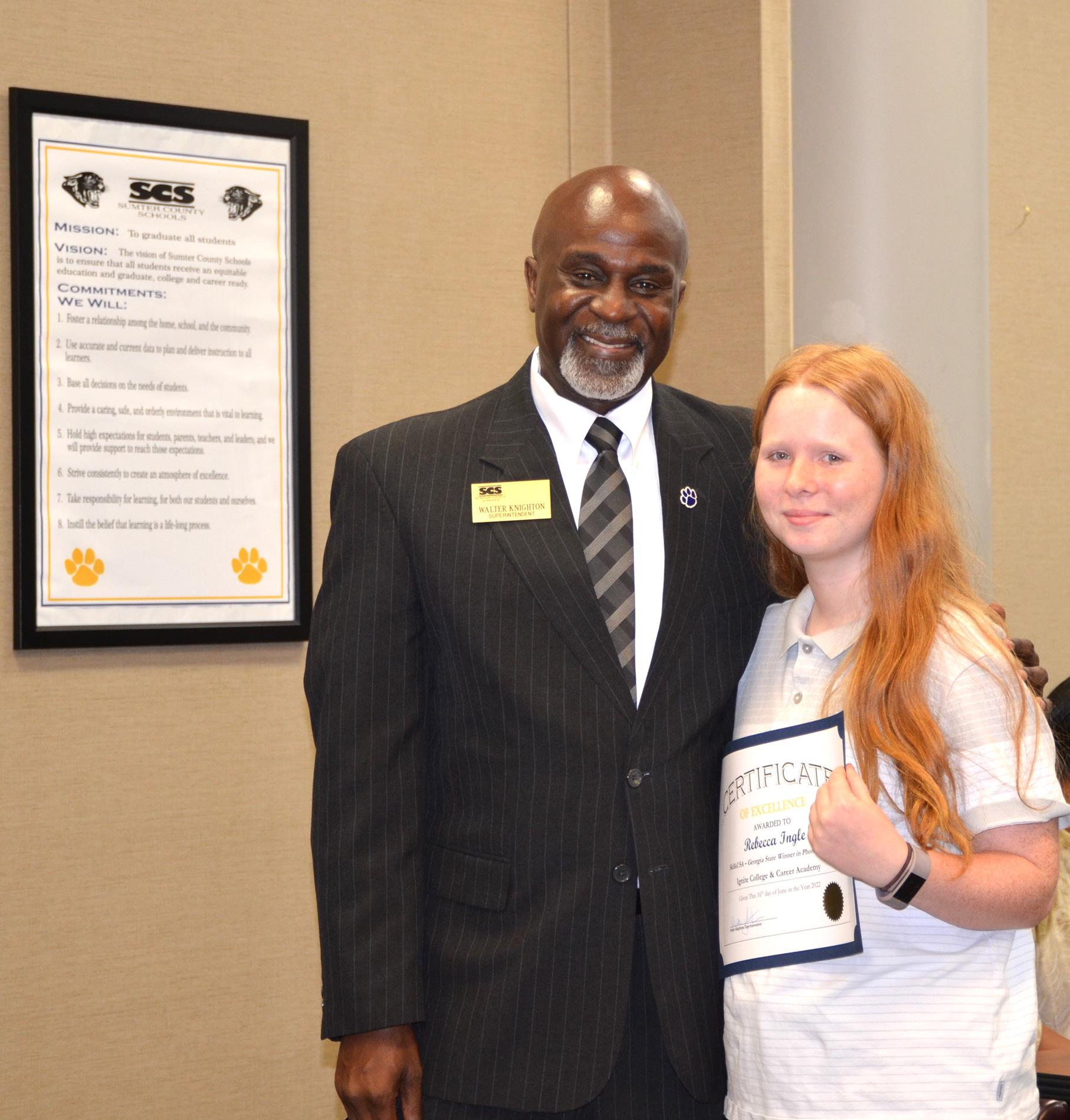 ---
Rebecca Ingle, 18, of Americus, GA participated in the SkillsUSA Championships in Photography. The national skilled trades championships, held in Atlanta took place on June 21-23, 2022. The annual SkillsUSA conference was a showcase of career and technical education where more than 5,200 outstanding career and technical education students -- all state contest winners -- competed hands-on in 108 different trade, technical and leadership fields.
Rebecca is a recent graduate of Sumter County High School. "We are very proud of Rebecca's accomplishments, especially as the high school's first National competitor" said Frederick Mohl, her SkillsUSA advisor. "By showing their dedication to excellence in occupational and leadership skills, Rebecca and the other students who participated in the SkillsUSA competitions are true 'champions at work.'"
During the SkillsUSA competition, the students worked against the clock and each other, proving their expertise in occupations such as electronics, computer-aided drafting, precision machining, automotive, medical assisting and culinary arts. All contests are run with the help of industry, trade associations and labor organizations, testing competencies set by industry for entry-level workers in their field. In addition, leadership contestants demonstrated public speaking, extemporaneous speaking, conducting meetings by parliamentary procedure and speed-round knowledge quiz bowls. [Note: for a description of a particular contest, go to www.skillsusa.org/competitions/skillsusa-championships/contest-descriptions/.]
A total of 1,150 gold, silver and bronze medals were presented to students on Friday night, June 24 at the SkillsUSA Awards Ceremony at State Farm Arena, which was sponsored by partner Frontdoor Inc. with keynote speaker Darren Keefe of HGTV. Many winners also received industry prizes, tools of their trade or scholarships. The medalists and contestants who met a threshold contest score for their event as an indicator of proficiency also received a Skill Point Certificate representing workplace readiness in the student's occupational specialty. Students can add the certificate to an employment portfolio.
About SkillsUSA
Founded in 1965, SkillsUSA is a nonprofit partnership of students, teachers and industry that empowers its members to become world-class workers, leaders and responsible American citizens. The SkillsUSA Framework of Personal, Workplace and Technical Skills Grounded in Academics inspires work and life success for students while helping industry close the skills gap currently leaving millions of skilled trade jobs unfilled. Through SkillsUSA's career competitions program and curricula, employers ensure schools are teaching relevant technical skills, and with SkillsUSA's credentialing process, they can assess the career-readiness of their future employees. SkillsUSA's membership of more than 340,000 students and instructors encompasses middle schools, high schools and college/postsecondary institutions in every state and three U.S. territories. SkillsUSA programming covers 130 trade, technical and skilled service occupations, and is recognized by the U.S. departments of Education and Labor as integral to career and technical education. For more information: www.skillsusa.org.